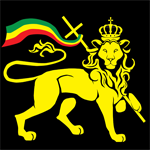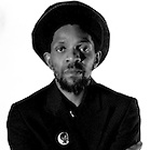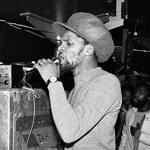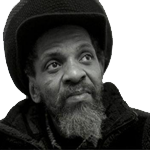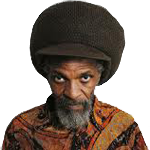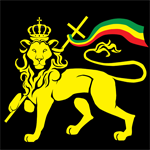 Once the The Tripods had finished being made I was working with a good friend in a company we formed together called Inkling Productions. Inkling was a video production company that provided services to advertising and casting agents as well as undertaking several of its own projects. We were involved in pre-production processes as well as actual programme making. Although these projects held varying levels of interest for us, others were basically considered bread and butter work, well we had to earn cash somehow to fund the projects we really wanted to do.
One of the more interesting projects was trying to record the dub reggae sound system known as Jah Shaka. My friends and I were very keen on rare Jamaican reggae artists, the kind of reggae that was hard to find and certainly not as popular as the mainstream artists such as Bob Marley. These records were not massed produced and therefore the copies that made it to the UK were even fewer and it's this type of real dub reggae that Jah Shaka used to play on his sound system.
We approached Jah Shaka at his shop in New Cross south London and just plainly asked him for permission to record a session. To our surprise he said yes, it was a surprise because we fully expected to be told no as we had never heard of any such recording in the past, and everyone we spoke with always said we didn't stand a chance. After a short discussion with Jah Shaka I think he realized we were there for the right reasons, in other words, to preserve what he does on video, to record the evening in a non-commercial venture and for sole use by him, we agreed to provide him with the VHS master tapes of the night and to this day no other copies have been made and no commercial release has been made of the footage which is over five hours in length.
It was a rough and ready style of sound system, but it sounded incredibly good. A turntable sitting on a vibration absorbing base, playing into a pre-amp which had various sound effects attached as well. These effects included his trade mark siren, an echo box along with others. Of course a microphone, so Jah Shaka's unique style of chanting or 'toasting' can be mixed in to the music. The valve amplifier that supplied the main power, glowed as the night went on. This amplifier had some very large speaker boxes to drive, stacks of speakers were placed around the hall, sometimes five or seven stacks with 18 inch for the immense base sound 12 or 10 inch gave the vocals life and separate tweeter boxes gave a crisp and clear top to the sound.
It was loud. Very loud. In fact an attempt to describe the sound will always fall short. The base would travel right through your body, it engulfed the hall and spread to the streets beyond. The siren used in intervals seemed to travel around the hall almost like a spinning wrecking ball resonating right through your head as it passed where you stood. The drums and vocals would be crisp and clear, the sound quality, was perfect for the music.
Once the sound system was set up, Jah Shaka lifted the microphone, put the stylus to the vinyl, and we started to record a truly unique and memorable night. The video you see here is of the 18th of July 1986. At the Arklow Road Center, Deptford South London. You will see in the video, how the atmosphere gets more intense, the crowd are more involved and Jah Shaka much more animated and active. The first hour is at around 11pm and the session ends around 4am, the morning light just starting to peak through the blacked out windows. A night I shall never forget.

The entire video is now uploaded to YouTube and can be enjoyed by all. I decided to put these on display now as enough time has passed to mean these are classic recordings of this legendary artist at his best. The copyright of these images remains with Jah Shaka, and I continue to respect the agreement that these will never be used for commercial gain.
With big thanks and blessings to Jah Shaka for allowing us to record him and thanks to the words, sound and the power of the music. Jah Bless. One love.