Born at the North Middlesex hospital in north London on December 29th 1966, I was the first and only child to my mother Ann, who was a single mum. She herself was the eldest of two born to Bert and Betty Baker, both members of the Communist party and active within it. Bert worked as a journalist who eventually became a well-respected theatre, TV and film critic for the Morning Star. His wife Betty worked for a film library that specialised in Russian historical films dating back into the previous century. The family have had a strong and deep belief in left wing politics and in democratic and peaceful protest at the degradation of human rights under capitalism. Those that know me now, will know this still runs strong in me, but I am nowhere near as active or campaigning as my grandparents. My mother became a teacher, and then went on to be one of the top education advisers in the London boroughs of Haringey and Enfield, taking early retirement in 1995. She still lives in Enfield today with her partner Gordon.
I started on the road to becoming an actor at the age of 12 when I joined the Boden studios of speech and drama. I was among the first of a small group of children to attend the weekly classes held on a Saturday morning in Palmers Green, north London by husband and wife team Tony and Maureen Boden. These classes were and hour long and cost fifty pence, well it was 1978!
It was only one or two classes before the Bodens, myself and my parents, realised that I was really happy with it, and I very quickly got more and more involved. As Boden studios grew in size it developed more classes, eventually becoming a four hour drama course held on Saturday afternoons covering all aspects of music, singing and dancing as well as acting and speech development. Even in the weekday evenings I attended a close tuition class from Tony Boden in his home where he gave one to one tuition. This resulted in my sitting speech and drama exams, all of which were independently set by the London Academy of music and dramatic arts. (L.A.M.D.A)
I really enjoyed the classes and the social interaction with other children, it very quickly became a serious vocation for me. Boden Studios eventually registered as an agency, enabling them to represent young actors in a professional sense, and I was sent off to auditions for all kinds of television and stage roles and commercials. The first success came with some adverts for children's yoghurt, but these were only shown in France.  Then an unnamed role came along for ATV's 'The further adventures of Oliver Twist.' As the name suggests this was a follow up story commissioned following the success of recent stage shows of the original Dickens book, I played an unnamed character in a school attended by Oliver and the artful dodger. The series starred Pauline Quirk. It was my first taste of professional acting and I really loved it.
The next notable professional role was for a series for ITV called diamonds, playing a boy that got run over by a car! Then a 'Quiverfull' boy in the BBC's adaptation of 'The Barchester Chronicles.' Following this along came the role of Henry in 'The Tripods.'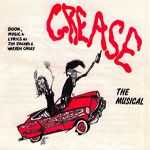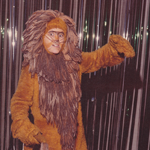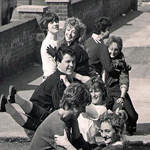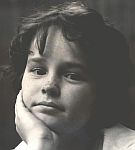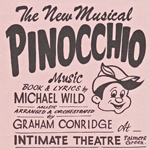 During my time at Boden Studio's (1978–1983) I also appeared in several stage productions that were put on as part of the tuition process. These appearances included the Lion in 'The Wizard of Oz.' Mole in 'The Wind in the willows' and other chorus or minor roles in 'Grease' 'The Dracula Spectacular' 'Pinocchio' 'Oliver' to name just a few. This was undoubtedly a very happy time for me, I made many good friends and developed a lot of skills that would serve him well later on in years. There was a unique atmosphere at Bodens, we were all a part of something truly special thanks to the natural teaching talents and artistic skills of Maureen and Tony Boden. Their own love of the arts filtered through to us, and even though I am no longer a working actor, I have an active interest in the arts and enjoy a wide and eclectic mix of what is on offer.
After the initial recording of series 1 & 2 of 'The Tripods' I was left on tenterhooks regarding series three and spent many months just waiting for the date to start work again, but it never came. While I did still attend auditions and try to get professional work the recession of the eighties meant that few new commissions were coming up, new television and stage productions were going to established cast and crew to ensure a return on investments so new actors found it hard to get work. But during this unsure time myself and a good friend were able to secure one or two contracts to supply staff and video equipment to film sets called 'VT playback' a small closed circuit camera was mounted in the view finder of a film camera and provided a poor black and white image of what the camera sees meaning several people could see the image rather than just the cameraman. It was unstable system that often went wrong and so a crew of two were needed to make it work. A completely new digital system has replaced this now. I worked on music videos, live concerts and commercials during this time. I was also transported back to the world of auditions when I found myself making videos of other actors in auditions. This was to provide the production company with a visual record of each potential actor for subsequent playback and analysis by directors etc. This served as bread and butter work and kept the company we had set up called Inkling productions floating for a little while before even this work began to slow to a halt.
The late eighties and early nineties was a hard time for young people in England, the high inflation and interest rates of the recession meant that work within the entertainment industry was really drying up. New commissions literally just ended and so, with a new family on the way, I had to turn my hand to driving a London bus. Working at Finchley bus garage in north London, I learned how to drive the old London Routemaster bus with a conductor, something I'm very proud to have done as they are now non-existent throughout London. While there was sadness in the need to move away from my childhood calling of acting, there was also a comfort in the fact that he was able to work and provide for my new young family, which rapidly grew to two wonderful children, Joe, my son, was born in 1991 and Lauren, in 1992. Joe and Lauren are now settled in Cambridge and have grown up to become two very wonderful people of whom, I am immensely proud.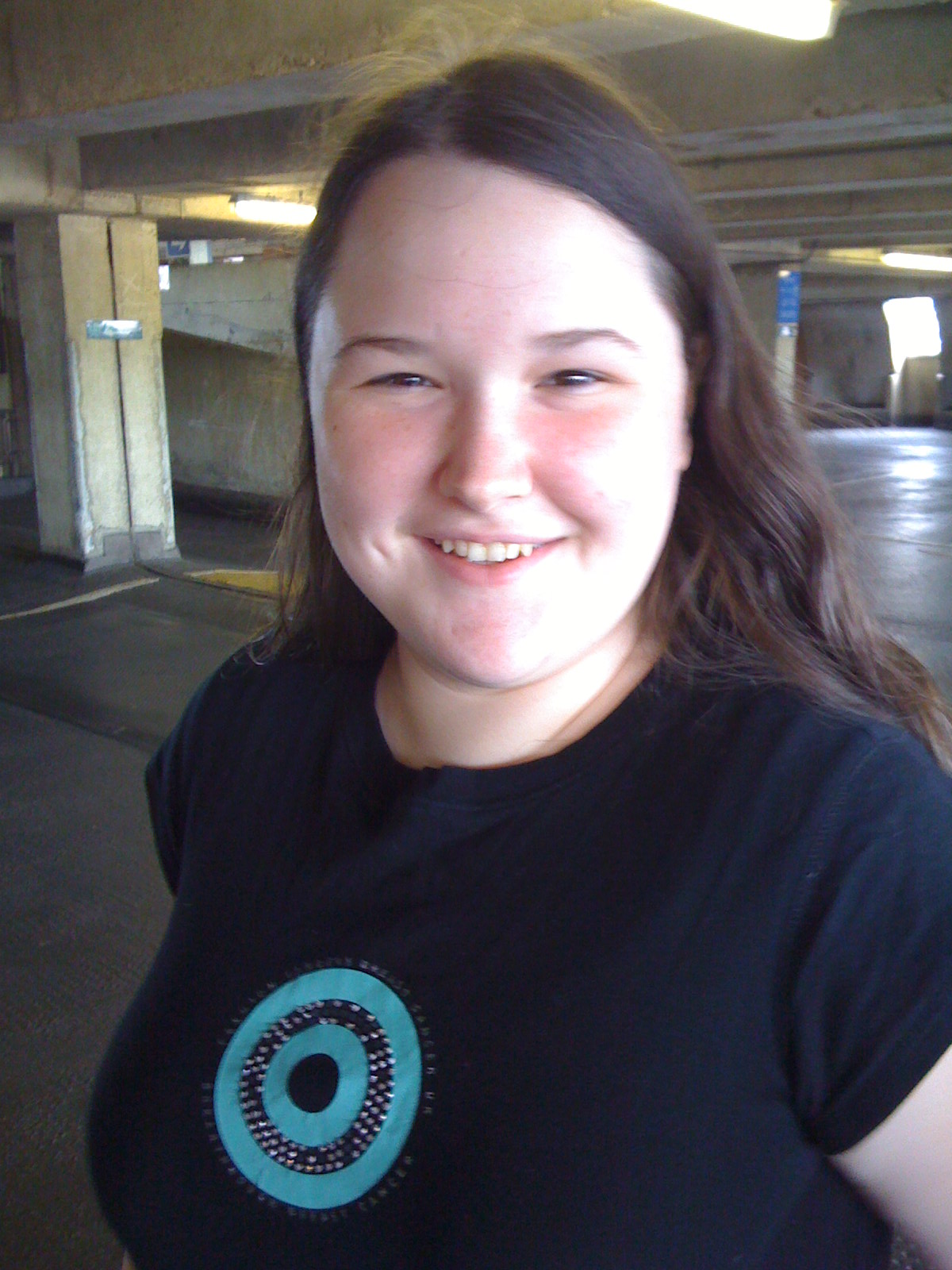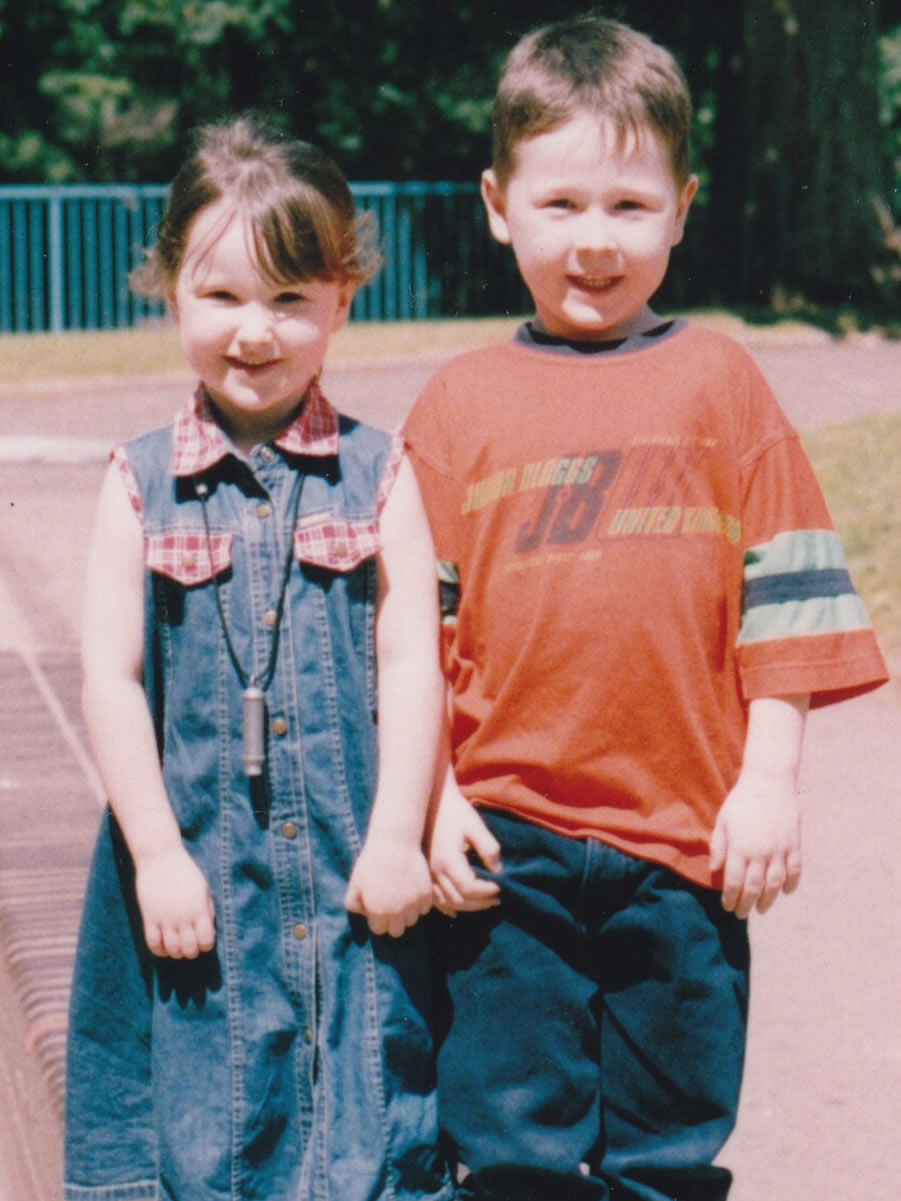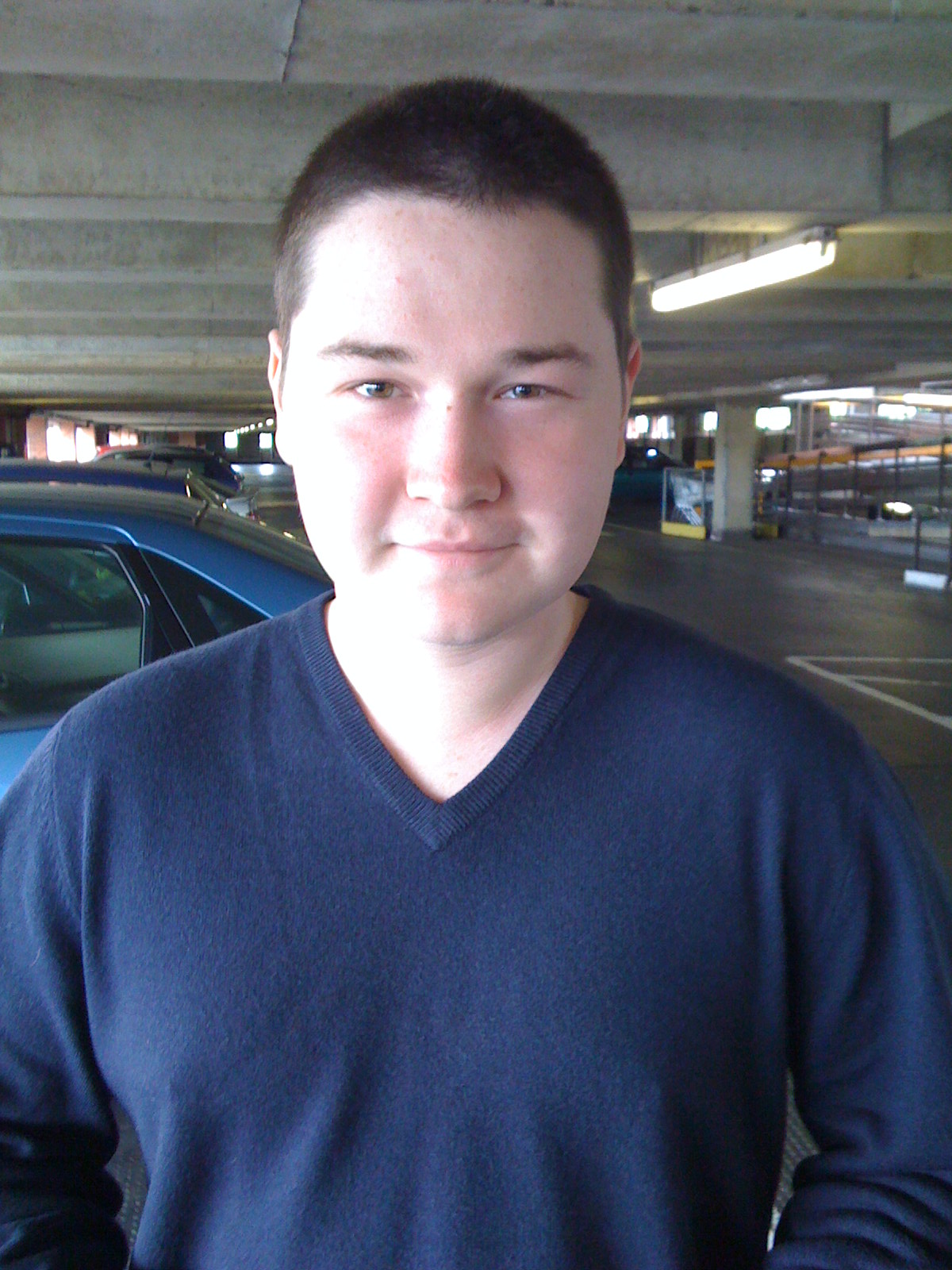 Lauren & Joe
After many years as a bus driver, I was able to try my hand at driver training as well, but when the company I worked for moved its HQ to a different part of London, my commute became far too long to maintain. I was also becoming weary of the job if truth be told. So, I moved on to driving lorries for a large supermarket chain, delivering stock to the stores. The transport industry is never going to go away and as long as we need to eat, there will be trucks on our roads. It's a highly professional and intensely regulated these days, meaning you have to keep up to date with personal training for, health and safety regulations, food hygiene standards as well as legislation for handling waste in bulk. Gone are the days when drivers could just drive to the store and put their feet up and read the paper while the lorry is unloaded.
I enjoyed the freedom to plan my day, the challenge of safely routing my truck in and around the south east without getting lost (too often). Being out in the open air and driving through the English country side is a really good part of the job too. It is varied and different every day and I met a wide range of people. I would be quite depressed about commuting in and out of the city, to sit in an air conditioned office doing a task that doesn't interest me.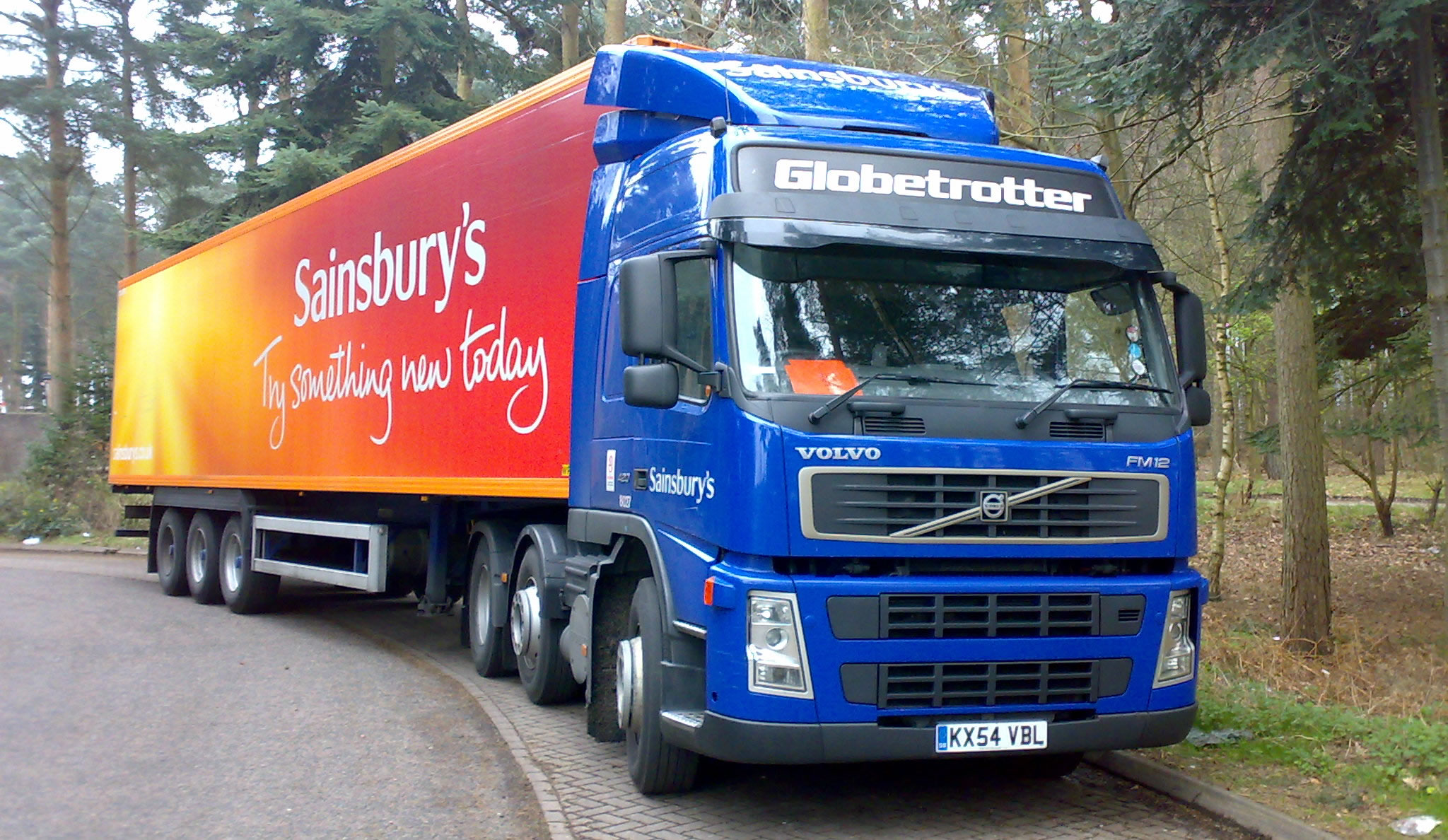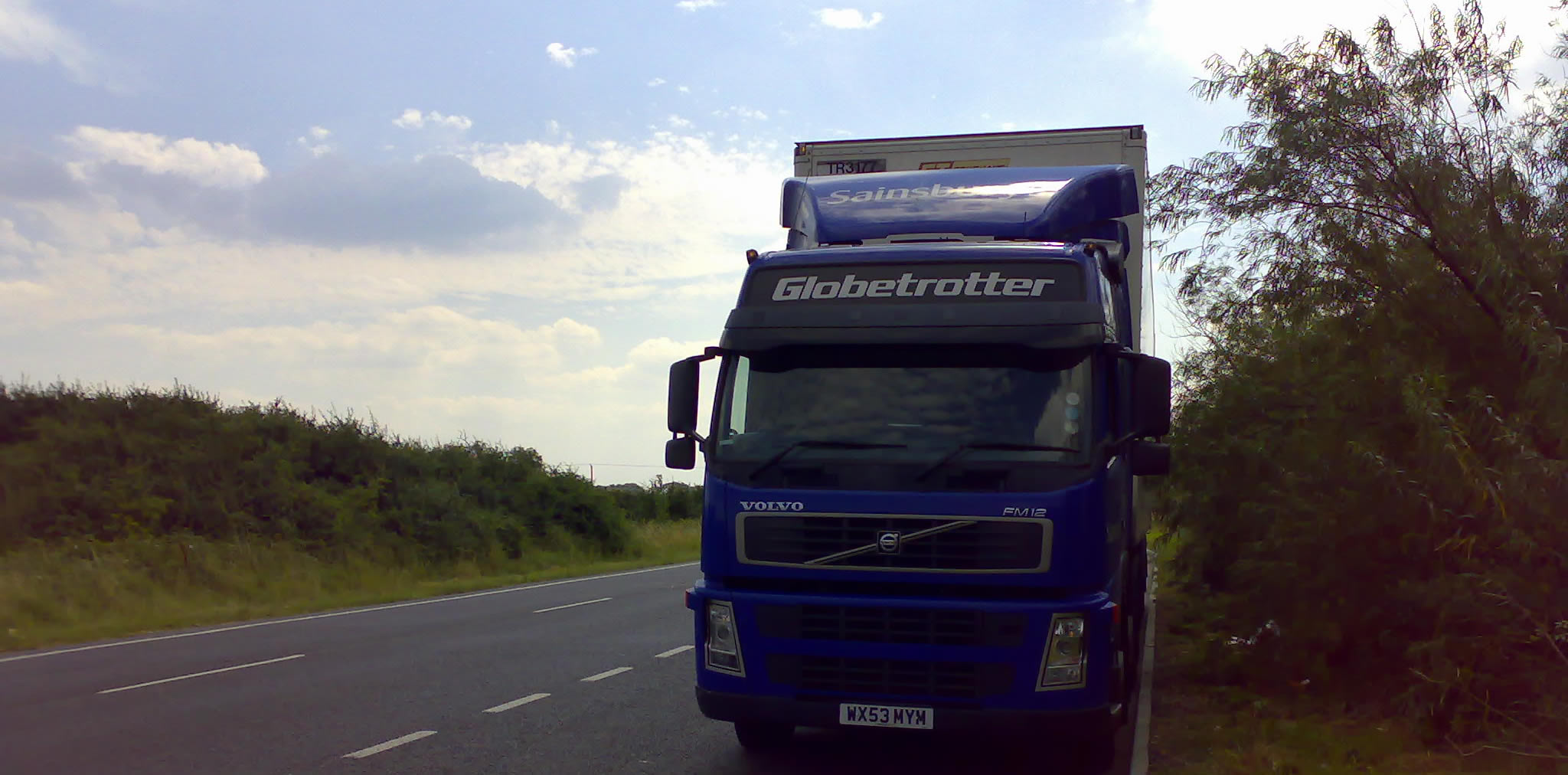 As the years rolled by my driving skills where quite developed. I had really achieved all I could in this industry. The next step would mean getting out of the cab and taking on a clerical or supervisory role of some kind, and that didn't really interest me.
After some years of working on auto pilot it slowly became apparent that this was not healthy for the mind, soul or body. My personal life had started to suffer as my general level of anxiety started to raise and a certain amount of unhappiness dare I say it – depression began to take over. For years I had neglected my love of the arts, my desire to be creative and artistic. I had moved away from a career that allow me to be me, and into one where I had to fit a mould and be something I wasn't.
Holidays became an escape that no longer left me feeling relaxed and refreshed, it just created the dread of having to 'go back to work' I began to hate that feeling. I was also becoming interested in an alternative lifestyle, one where we can be free of the chains that are imposed on us by corporatism. There is a life style, which is carved out for us by conforming to the jobs, products and services we are offered. But I began to favour my own style and design on things. It started slowly. Making homemade bread, jams etc. And just the simple act of cooking from scratch, as opposed to the quick, easy and often expensive ready meal. I began to look into making things myself, but still keep a high level of quality that I want, but at a much more affordable cost. I sought pure and wholesome food stuffs, free of toxins and preservatives that mass production needs. I wanted to move away from anything that was created for the sole purpose of better profit rather than quality, and value. We can have good wholesome food, and people that produce it can have very good incomes, but multi-million pound corporations have become greedy and profit has become the leader, not quality or value for you and me.
I learned very quickly that, in my opinion, we are being ripped off. Quality ingredients and time honoured methods that have served civilisations well, have been substituted with the idea that time is precious. In today's hectic world, the quick, the easy and the convenient is acceptable, even though this often means, poor quality, mass produced food with low concern for environment or health.
I began to put the time back into the equation. Cook from scratch. Make bread today that is needed for tomorrow. Remove as many mass produced foods from my diet as possible. Buy responsibly form producers that work and grow responsibly, and, in turn, reduce the profits of those that have little regard for me, my health or my environment. It takes time to learn this again, and to find producers nearby that fit this criteria. But the hope is, if you reduce the profits of the big producers, they start to act in a better way in the hope of winning you back, while producing a more sustainable product.
I'm no angel. I make mistakes. I give into treats and poorly produced stuff from time to time, after all I've had nearly 50 years as a victim of this slow and protracted reduction in food and living standards. But I'm trying to get it right in my own way.
During all this I also found out how easy soap making can be, but yet, how complicated cosmetic companies have made it. The simple pure product that is centuries old has gone the same way as our food stuff. Mass produced and full of stabilisers, preservatives, chemical colourings and aromas that are derived from petroleum, and we are pushing this into our skin on a daily basis. That can't be right.

So I made some soap. It worked first time and I loved what I made! And my partner Adele did too. I gave some away to friends and family who thought it was a great product and now we all use nothing else. Research led to me realise that the best soap is just plain and simple food grade ingredients combined to make a salt we call soap. The variations are endless and with care and attention to ratios and a little alchemy, I could create really great quality soap which was nothing but a pure and clean product. It cleaned well and smelled great. No silly bottle to throw away at the end, reasonably cheap to produce and environmentally sound.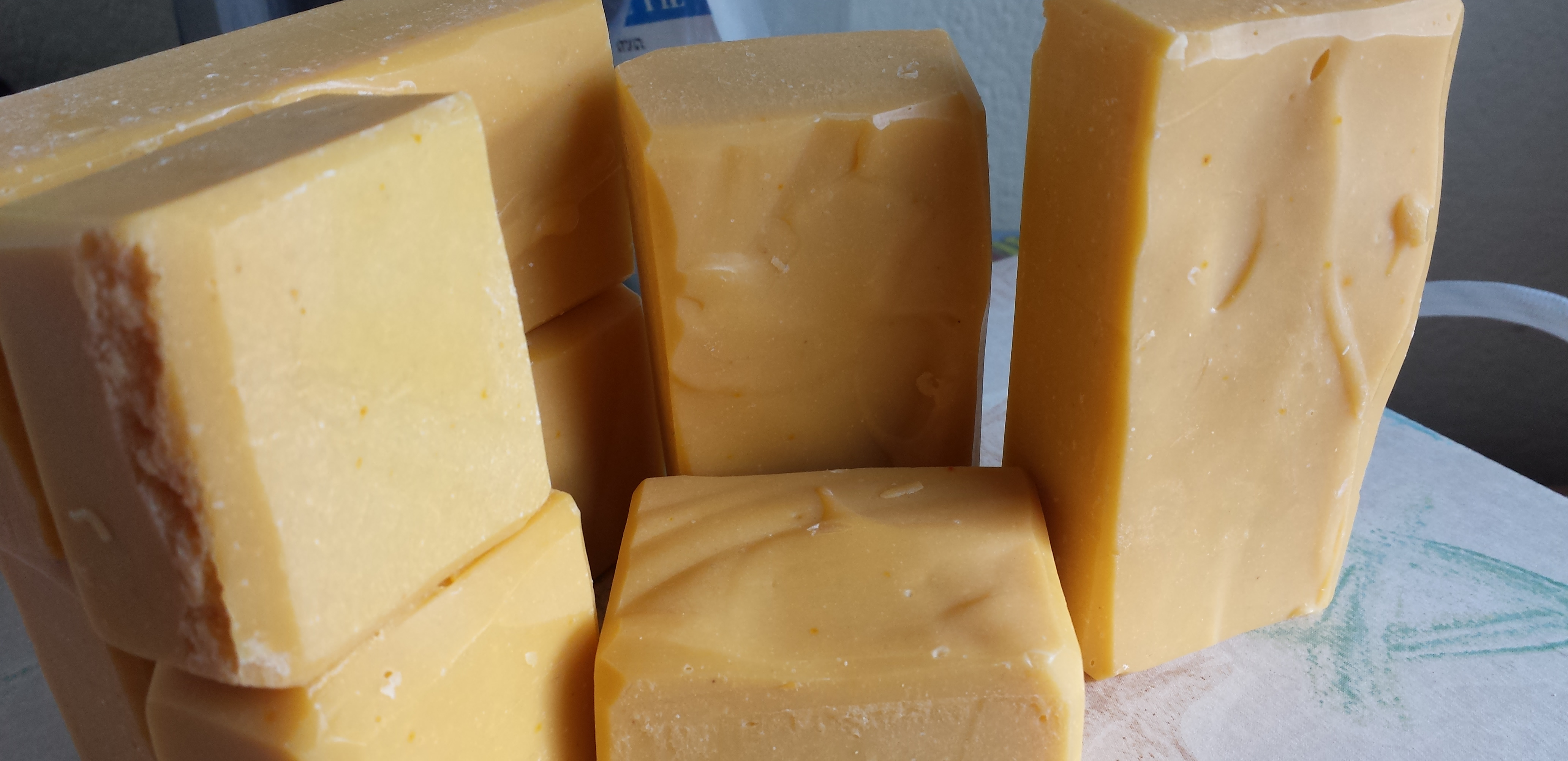 My first ever soap. Rough and ready looking but really nice to use.
I really love the attention to detail required. Recipes are precise and need to be maintained to re-create the results. Extensive notes need to be kept and records for each batch kept, so my mild OCD was having a ball.
The feedback on my soap making was now 100% positive and I looked into producing for the open market. The legislation is a mine field and there are lots of hoops and hurdles, but nothing I didn't think I could deal with, in fact, I was quite getting into the attention to detail required and before long I was consumed with every minutia of this craft.
So, today in the spring of 2015 I have been trading for about 6 months and have brought 12 unique soaps to market, with a plan to bring lip balms, skin butters and beard oils in too. Along with more soap of course.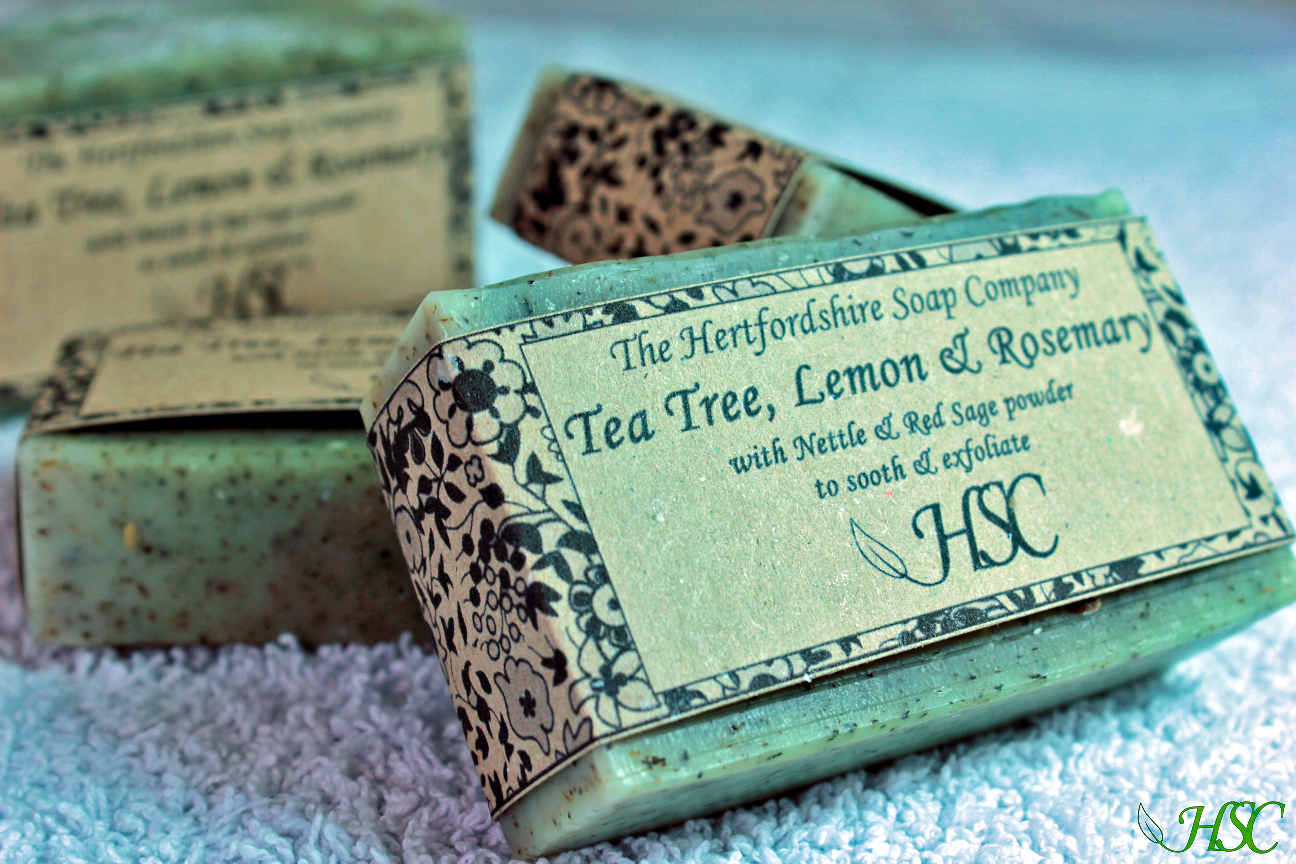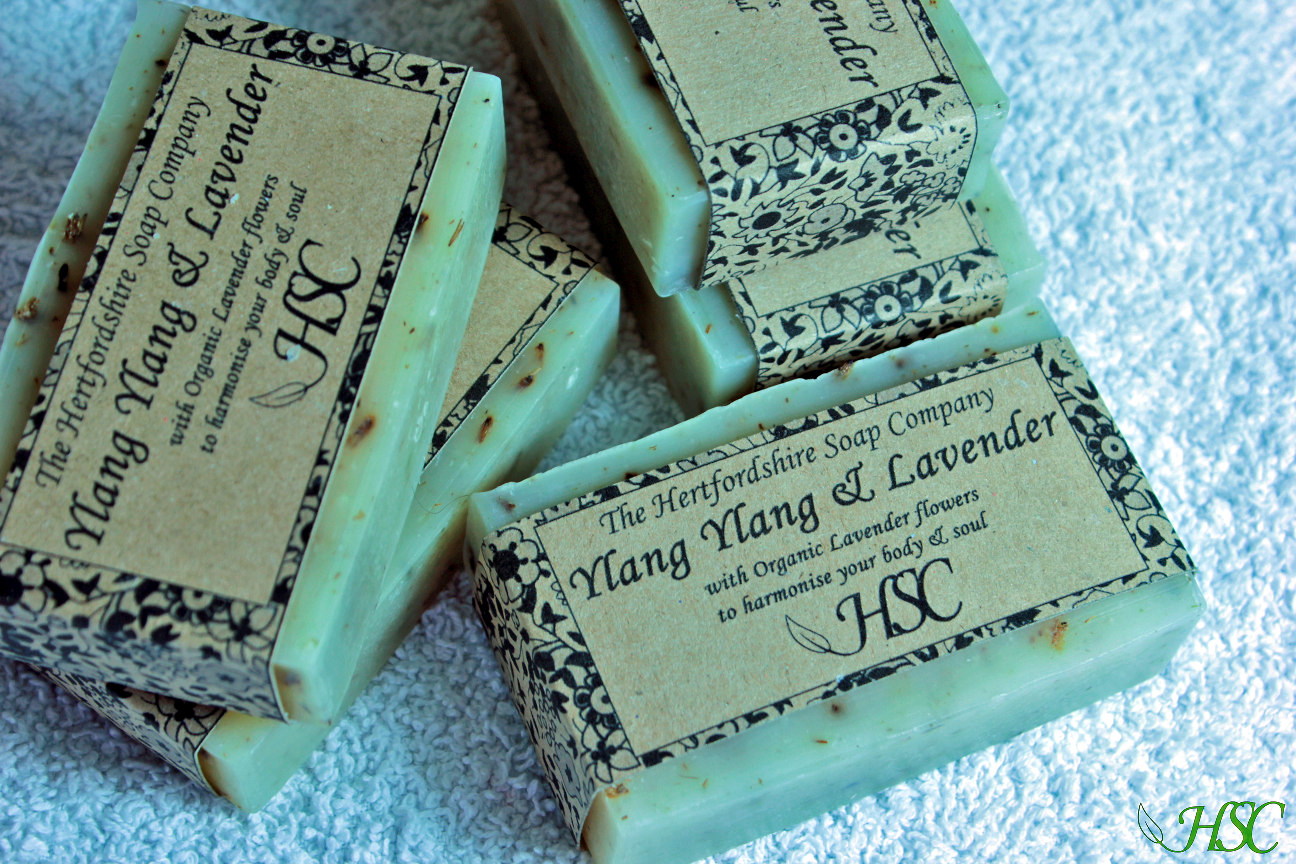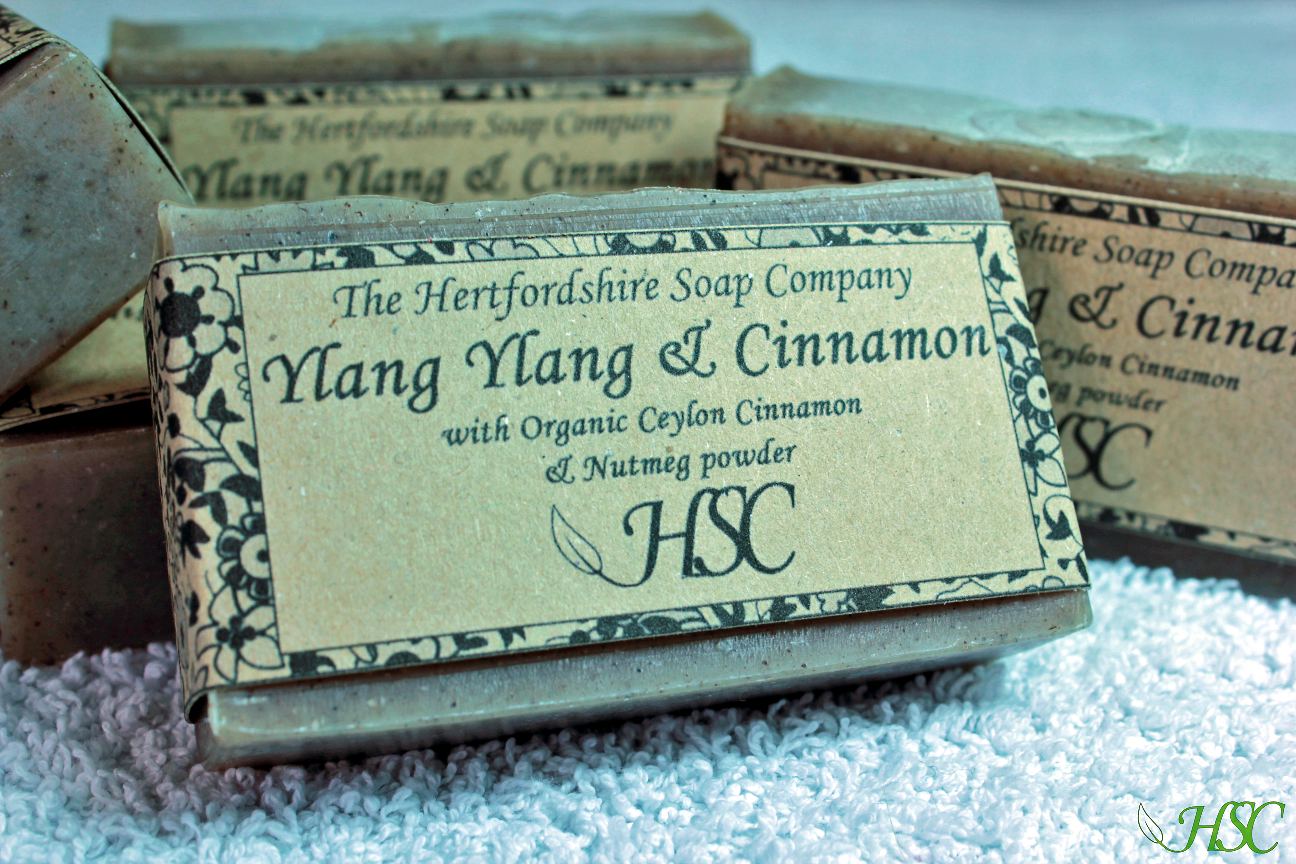 My latest range of soap bars with organic infusions
Soap has led to my release from years of having no direction for myself, I spent years locked away from who I truly was and denied my creative and positive desires to make a better world for myself and those around me. I would urge all those that read these words, (and make it to the end), to look into themselves and really seek to live the life you love, and lead the life you love. We only get one chance, please don't give it to corporations, fads or fashions, devote it to yourself and your ability to be the best you can in all that you love to be.
Thanks for reading and be happy.